Senior Portrait Session Options
What's all the excitement about our new PREMIUM portrait sessions?
Our new PREMIUM portrait sessions include FOUR great bonuses over our Standard portrait sessions. First, they include a fully retouched, high resolution digital file of your yearbook portrait for you to use as you wish (a $149 value). Most seniors end up needing this digital file for end-of-year sports/band/choir slide shows, Honors Night, for use on their grad cards and/or for college applications. Second, our Premium sessions include a digital file of your yearbook portrait perfectly sized for your Facebook profile. Third, you'll receive our 40% off pricing on any 11" X 14" or smaller portrait prints purchased. Fourth, you'll be able to purchase any other digital files you'd like for 40% off our regular $149 price! Our PREMIUM portrait sessions can save you hundreds and hundreds of dollars - don't miss out!!
Outdoor Sessions
The fun doesn't stop at The Portrait Place with our in-studio portrait sessions! We also have a number of great options for outdoor portraits. Whether you opt for our Back Lot, somewhere in Grosse Pointe, Belle Isle, or Downtown Detroit, we have an outdoor portraits session option for every budget. Different locations need to be photographed at different times of the day, so we don't schedule our outdoor sessions online. Give us a call at 313-343-9060 and we'll help you select the perfect outdoor session for you!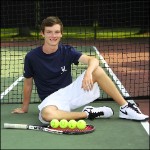 Grosse Pointe Outdoors Add On Portrait Session
Our Grosse Pointe Outdoors (GPO) portrait session can be added on to any indoor portrait session. It will in most cases be scheduled for a different day than your indoor session, as we like to do these sessions toward the end of the day for the absolute best outdoor lighting. It can be done anywhere in the Grosse Pointe area--your home, the War Memorial, your favorite park, at your high school--you pick! This add on portrait session is a great value at only $129 plus 6% sales tax ($136.74).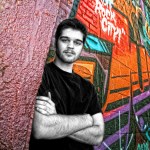 Beyond the GP Borders Add On Portrait Session
Have a special place outside Grosse Pointe at which you'd like to have some of your portraits created? No problem--our Beyond the GP Borders (BGB) add on portrait session is for you! This add on portrait session can be anywhere within 45 minutes of Grosse Pointe--at your boat, your horse stables, Eastern Market, it's your choice! This add on portrait session is available when purchased with our Classic, Classic Plus or Ultimate in studio sessions. This add-on session starts at $249 plus sales tax (depending on location). Call us for further details.